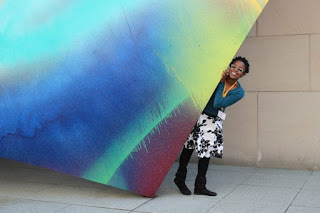 I started writing when I was young. The idea of remembering things and looking forward to putting them onto paper began when I was in elementary school. I used to write a lot of letters so I developed my writing skills then or so I believe. I have lots of poems but in notebooks and journals to prove that. I loved and still loved to tell stories.  Non -fiction writing is a genre that I am very passionate about, hence Blogging is a fond hobby of mine.
 Ruth Aine is a trained communications consultant  working all over Africa,  and living in Kampala, Uganda.  Main interests : Democracy  and Governance in Africa.
Countries worked in and travelled to for work :
Ghana,  Ivory Coast,  Senegal,  SouthAfrica,  Botswana,  Tunisia, Morocco,  Malawi,  Mozambique,  Zambia,  Tanzania,  Rwanda,  Kenya,  Ethiopia,  Nigeria.
Some of her blogging  work :
: Future Challenges,  PC-Tech Magazine , Foresight For Development.
She is a Heinz Kuhn Stiftung  scholarship recipient, from Nord Rhein Westaphilia in Germany 2011.
 She is a very active participant of these youth Forums: Global Shaper  Kampala Hub, Youth4Results under Afrik4Results, One Young World Ambassador 2013,
Ruth Aine is a frequent speaker on ICTs in Africa, Digital Transformation : Re:Publica 2015,  BMZ Africa Day 2015 , Africa Community of Practise General Meeting 2015, Digital Transformation 
PHILOSOPHY IN LIFE
I can do all things through Christ that strengthens me: Philippians 4:13.
If it is your time love will track you down like a cruise missile~ Author Unknown
DISCLAIMER
All views expressed on this web address are mine.
CONTACTS:
Tweet me : @ruthaine :
LinkedIn : Ruth Aine