Cape Town is a great city. It is one of those that come with a lot of history and African heritage. It is there where we find the tip of Africa plus the gorgeous table mountains. So imagine my excitement when I discovered that I was going to be headed there.
Cape Town did not only bring lovely geographical and historical experience with it, but it also came with the Galaxy Note 3 and Galaxy gear. These gadgets were seen for the first time on Africa soil in Cape Town.
The Galaxy Note 3 and Galaxy gear have been reviewed by all the high notch tech people on the planet, but I will say why this is one of the very many gadgets you should own. It , after all is the gadget-y world these days.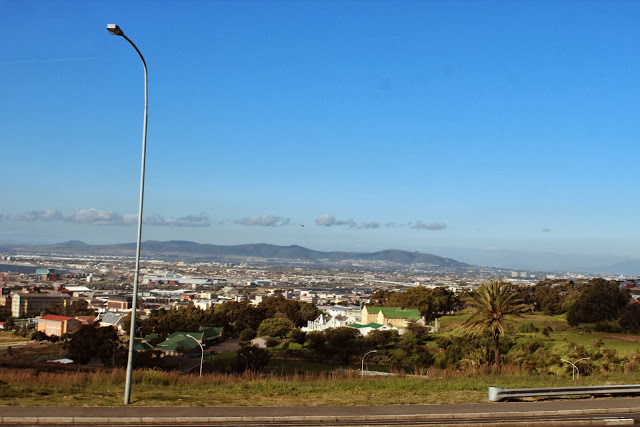 Beautiful Cape Town
I love to exercise and I love to run. More often than not, I have to either carry my phone with me, or carry an mp3 player of walkman [for the ancient ones] with me for company. Imagine not having to dig into your pocket or pouch when running or on the tread mill for your phone: but instead looking at your wrist and taking the call or rejecting it, texting, using twitter and instagram by merely taking a look at your wrist and taping it! It is an amazing hands free set. That is innovation for you. That is what the Galaxy gear does for the fit fellows. It also has a pedometer sensor, that is good for tracking work out routines, there is no need to download another application for that.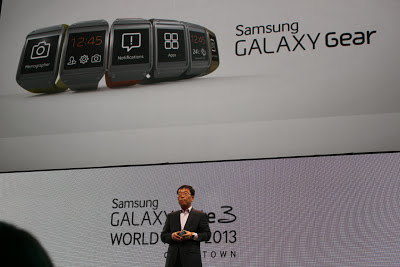 The Africa CEO Samsung introduces the Galaxy Gear.
Very important to note is also that the Note 3 comes with a Smart Health application pre- installed. The application is pre-installed in all new Samsung devices and will be available later to all the other devices. The intent for this application is to give users of the Note 3 medical advice. According to George Ferreira, Vice President and CEO of Samsung Electronics Africa, the Smart Health Application is a sign that Samsung is not only concerned for its every day users health conditions but also the company is dedicated to becoming a global healthcare leader.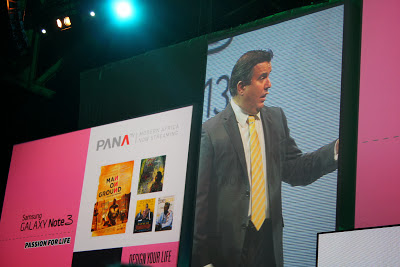 The Vice President of Samsung Africa- Mr Ferreira
"Samsung aims to become a global healthcare leader by bringing together its expertise in electronics and IT technologies for an improved and more complete healthcare experience. Today, we continue our momentum as we launch our Smart Health App – an evolution in mobile health," he said. The Smart Health Application, is endorsed by the United Nation's Global Fund for AIDS, Tuberculoses (TB) and Malaria.
He said it will enable "consumers to not only educate themselves around these diseases, but to identify symptoms, high risk areas as well as precautionary measures and medication that can be taken when travelling into those areas in Africa."
We are a fast generation. Our lifestyles demand that we multi-task. The world demands the same. For that reason, the Galaxy Note 3 is designed to facilitate: just that. Multi-tasking. With the Note 3, one is able to: run two apps at a go [like the Samsung S4] but also swap current windows. For example while writing an email, you are able to open up a web browser page and also pull up a calculator in another window.
The theme for Samsung Note 3 and Galaxy gear is 'Design your life' and the message is simple. We go through life struggling to be like someone else. But we have the chance as human beings to create a legacy for ourselves. Do not die as a copy, write your own life story, and when doing so, do not let anyone hold the pen for you.