"We have very many laws but they are mainly for and about the children and then the adults. The other laws are for the adults and of recent we are having some 'reactionary' laws that are beginning to accommodate youth. This is because when the laws were first made, few of them were deliberate for young people or even teenagers." These were the words of Peace Acema Badaru, the National Program Associate in charge of Gender at UNFPA [United Nations Population Fund] Uganda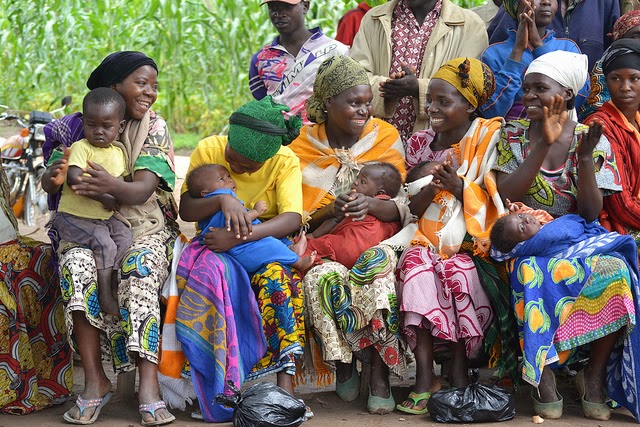 We need all inclusive laws for all including teenage mothers
That is not the only gap that there is addressing Uganda's teenage pregnancy situation. One of the most intriguing ones is the issue of the media. The media today cannot be boxed into any laws.  They set the agenda, and create the buzz around town. Once in a while I will be asked if I was listening in to the morning show of a certain Radio station, because the topic of that
morning will end up as the topic of the day for many. There are so many soap operas on tv and the music videos shown are not what you want your 12 year old to be seeing. This in many ways contributes to what society seems to hold important for many of us.
 When you talk to a thirteen year old, their lives are shaped by what they see on tv and read in fashion magazines. This is why they are looking at Lindsey Lohan and Miley Cyrus for inspiration. They are who these teenagers look at as role models, and
their lives are not positive influences.
The other challenge is reading. Patricia Lutwama is a Program Officer at Straight Talk Uganda. It is so far the leading organization that provides teenagers with information on sexual reproductive health and growth and development. She says that some of these teenagers are shy. They do not want to be found reading Straight Talk. So when they are given some of the material, they just hoard it. And this happens because they think that they have seen and heard it all. After all the novels
they read have much better stories to tell. In the end, their ideal sexual health myths and truths are shaped not by the truth, but by fiction.
The judicial systems are also a challenge. We have got laws criminalizing defilement and rape, but
they are not youth friendly. In rape case court proceedings, the afflicted victim has got to describe the nature of the rape and how it occurred. This is the case for both adults and teenagers as well. For many this is very traumatizing.   Some reports of ANPPCAN [African Network for the Prevention and Protection Against Child Abuse and Neglect] reveal that sexual abuse is on the rise in Uganda. The report indicates that at least 628 children are defiled per month countrywide. Daily Monitor further reported on June 24, 2013 that over 40,000 primary school children are defiled by their teachers a year. But most of these cases are never prosecuted. Sometimes the judges are bribed, other times the children's parents would rather marry their daughters off than go through the humiliation of being the talk of the village that their daughter was raped. Teachers continue teaching, with no reprimand from the school head teachers even when they know that they are guilty.
These are some of the very many gaps in the teenage pregnancy situation in Uganda. UNFPA Uganda has created a platform where this and more can be accessed. I realize that there is not that much knowledge of what is going on. Generating debate about what the causes and remedies of teenage pregnancy in the country go a long way in ensuring that something is done. The more we know about this vice, the easier it will be for all of us to demand that there are policies that function. The girl child needs to be protected. We need to fight for her.