Women in Technology in Uganda got together for the first time this year to create their dream wish list for 2013, network an chat about what it is like to be a woman in tech or passionate about. Brought together by Women In Technology Uganda (the organisation) very many ladies and girls came together for a networking evening and to express themselves. The event took place on 18.01.2013. Present were lots of women who are already in the market place, students and also some male counterparts that support the women.
Women in technology Uganda
is an initiative that seeks to encourage, inspire and train more women in the tech field through networking, training, mentoring and partnering. The organisation seeks to increase the number of women in tech, the number of tech women entrepreneurs and thus have more girls take science courses at university.This in turn will help reduce the gender gap and foster favorable competition of girls with male counterparts for jobs and improve the livelihoods of women in Uganda. Now that is a long shot if you ask me, but remember even a journey of 1000 miles begins with a single step.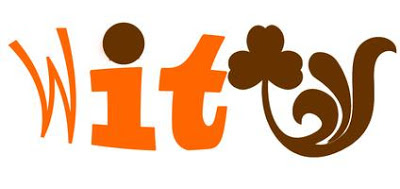 The logo of Women In Technology Uganda
It is always great to have many women meet and chat about passions, challenges and look to have a way forward to grow stronger together.
I am always irked though how the challenges never change!What I find refreshing though is the great triumphs and success stories there are to share and learn from. Now, I am no techie girl, but I love the fascination that comes with technology. I want to learn more about what goes on in that world, and so I engage. One of the attendants Lynn Asiimwe talked about how she had always wanted to be a techie, but that did not make sense to her parents. So even when she got a scholarship from Google to do Computer Science, she had to do a double major that included electrical engineering because that is what her parents had always wanted her to do.
The challenges facing women in technology in Uganda are about discrimination, cultural biases, very little exposure which are what we have always heard as issues affecting women : here and there. But one of the biggest hindrances yet is self esteem. We as women to not want to think about ourselves as people that can. That limits us. So when our bosses and male peers think less of us, we settle for that. But that is never going to get anyone anywhere. Success and victory begin in the mind.
the women crated a wishlist for 2013: here are some of their wishes.
Forums that encourage women to express themselves:
We realized that very many of us, need to grow. And the only way we will do that is if at one point we as women are given space to express ourselves. WITU is one of those places, GirlGeekKampala is another forum.
Celebration of the women and success stories:
There are lots of great women that have gone the extra mile and won awards and lots of recognition. But we seldom hear about them, because no one talks about them. Ever heard of MafutaGo? Or MatatuGame on Android: they are all amazing tales with women and girls that have excelled.
Hands On approach :
Practicals are always better than theories. Am glad that everyone at this event agreed on that. ThoughtWorks Uganda arranged one such hands on event for the ladies and the turn up was great. WITU promised to be doing the same as well.
There are so many things that came up on the wish list. There are so many ways in which we could up our game as women in technology Uganda. And we are going to do this. The sky is the limit!
Do you have a sister or lady encourage them to take on technology. 🙂