The Uganda Global Shapers community is recruiting NEW members:
Are you are an extraordinary young or emerging leaders with unique qualities that set you apart?
Well, the ideal Global Shaper possesses an entrepreneurial spirit, demonstrated leadership ability with potential for growth, and a desire to improve the state of the world and that is what we are looking for.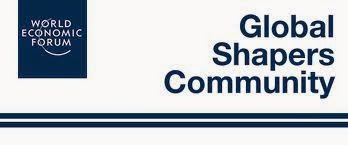 Selection to the Kampala, Uganda Global Shaper community is based on a variety of factors, including our desire to seek broad representation across a variety industry sector knowledge and contribute unique perspectives and experiences to the Kampala, Uganda Hub and the Global Shaper Community.
If you are interested: Follow this link to submit your
application
.
Applications will be accepted until 14th April 2014.
Testimonials from some of the Shapers in Uganda:

"The world is blessed with youths filled with dynamism and solutions to tackle global issues but we must act glocally (local projects with global impact) and the Shapers community gives you that platform to amplify your voice." Daniel Stephen aka Dr. Progress [Curator] ,Development Strategist
"The opportunity to meet, collaborate and network with individuals that have great potential for future leadership is one of the main reasons I applied to join the Kampala Global Shaper community. My understanding of a Global Shaper is an individual with entrepreneurial characteristics willing to provide commitment to developing their leadership potential while also serving to improve their community." Donald Byamugisha Shaper Kampala Hub